ELEGANT CHRISTMAS LIVING ROOM DECOR IDEAS TO CELEBRATE IN STYLE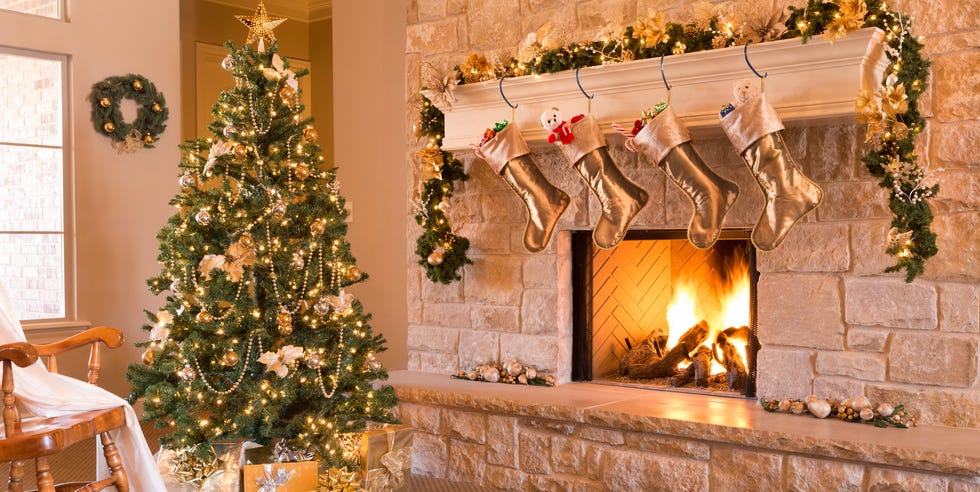 Like the kitchen, the living room is the heart of the home, especially during the holiday season. It's
where you gather with loved ones, enjoy time by the fire, and keep warm during cold winter nights.
So this year, make your living room, even more, inviting with decor that embraces the spirit of the
holidays. These creative Christmas living room decor ideas are all the inspiration you need to
celebrate the holidays in style.
LAYERS OF LIGHTS
You can never go wrong with lights to dress up your garland or Christmas tree.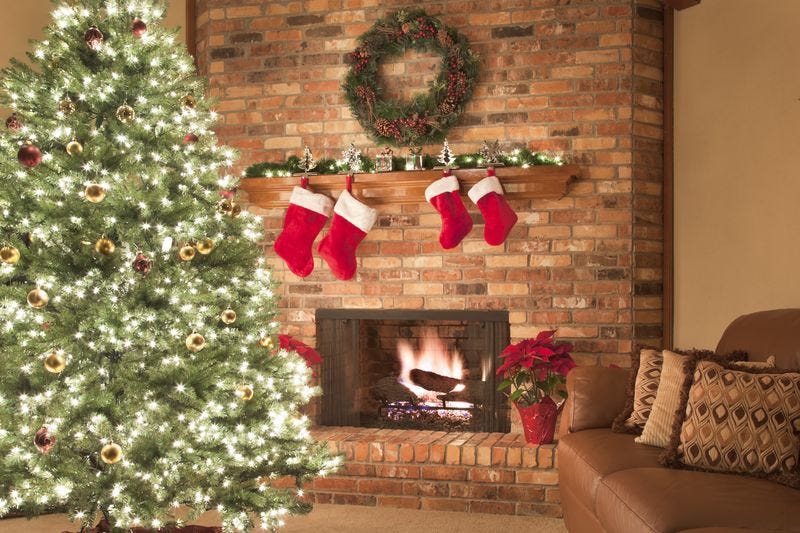 HOLIDAY FLORALS
Add holiday cheer to a coffee table with a festive arrangement of red and white blooms. Incorporate touches of greenery to complement your tree.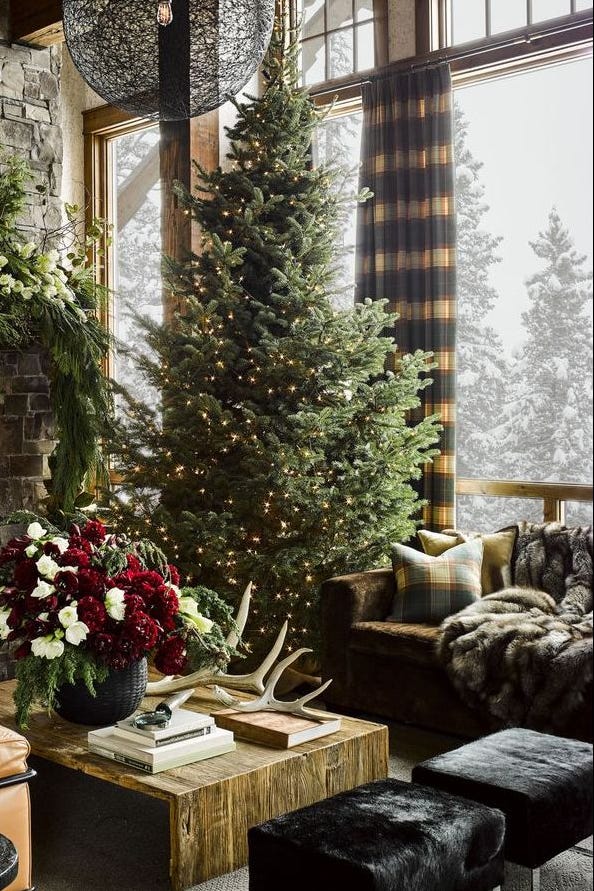 SNOWFLAKE ACCENTS
Of course, all eyes will be on your tree for Christmas, but bringing attention to your windows is also a good idea. A simple trio of snowflake wall accents is all that's needed to complete your Christmas living room look.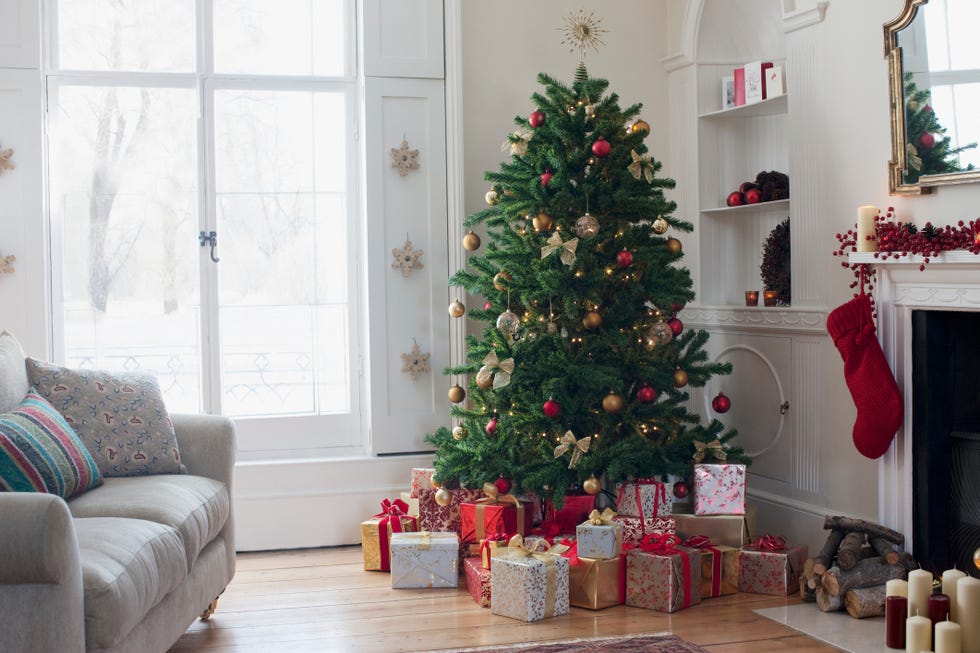 Get into the holiday spirit by upgrading your curtains for the season. A classic plaid is perfect for a sophisticated look.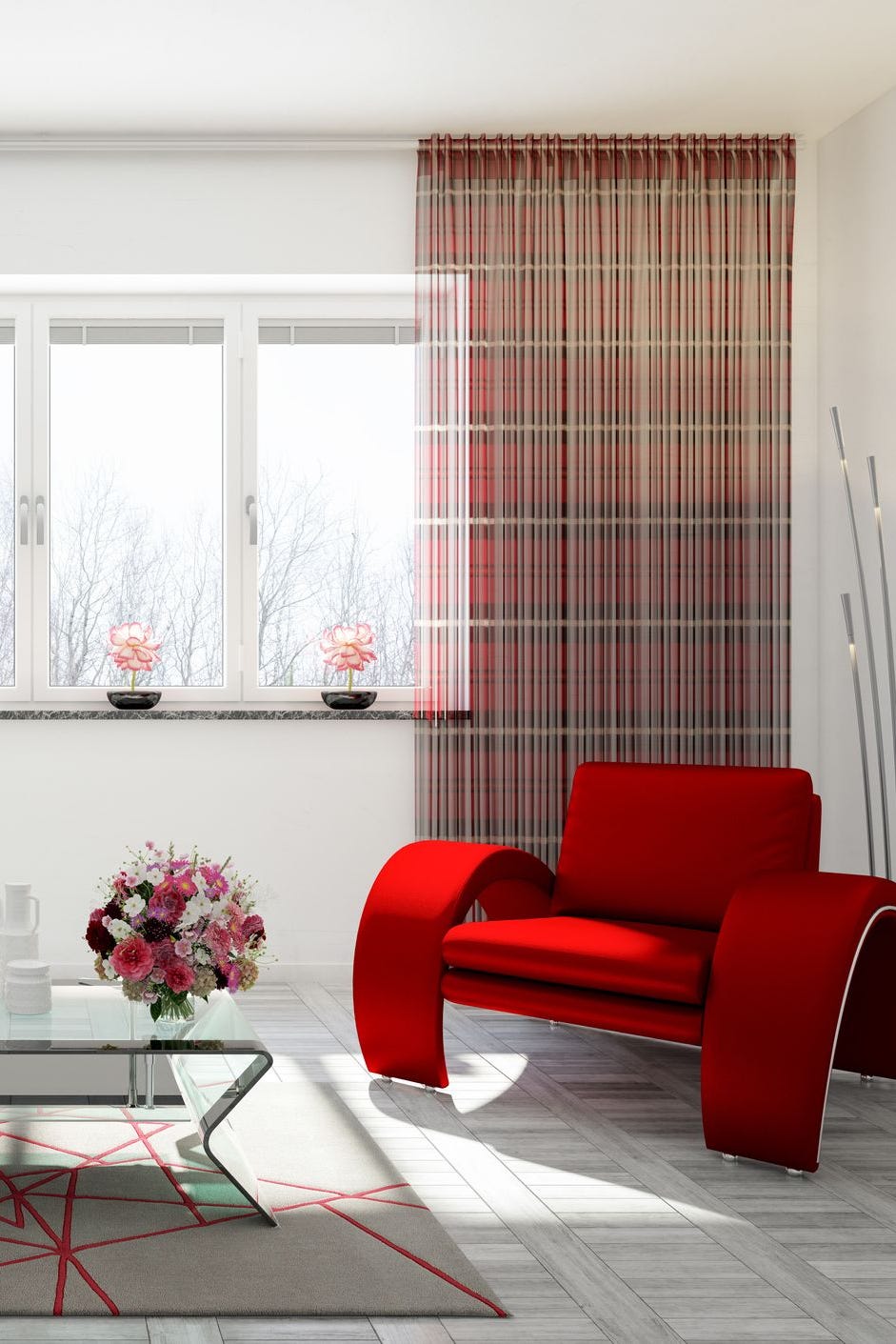 ELEVATED NEUTRALS
This living room is grounded in timeless neutrals, which are perfect for layering Christmas decor. From hurricanes that are filled with silver ornaments and topped with white floral arrangements to the mantel that's dressed in stockings and white garland, there's so much to love about this festive living room.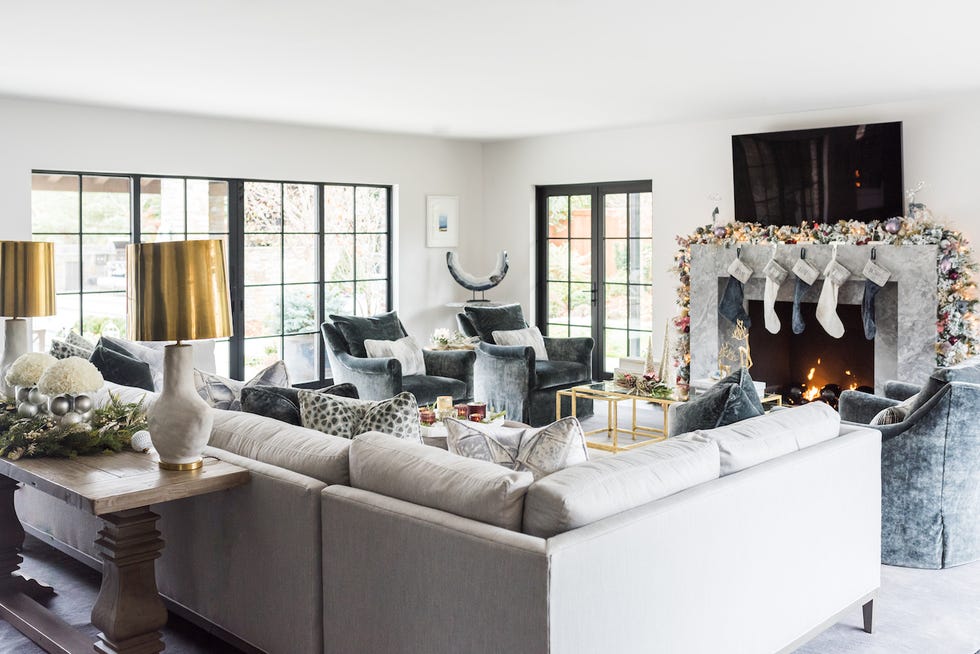 MIXED METALLICS
Decorating around one metallic is chic, but mixing two—like silver and gold—is just as sophisticated. Test the trend with both gift wrapping and ornaments for a cohesive look.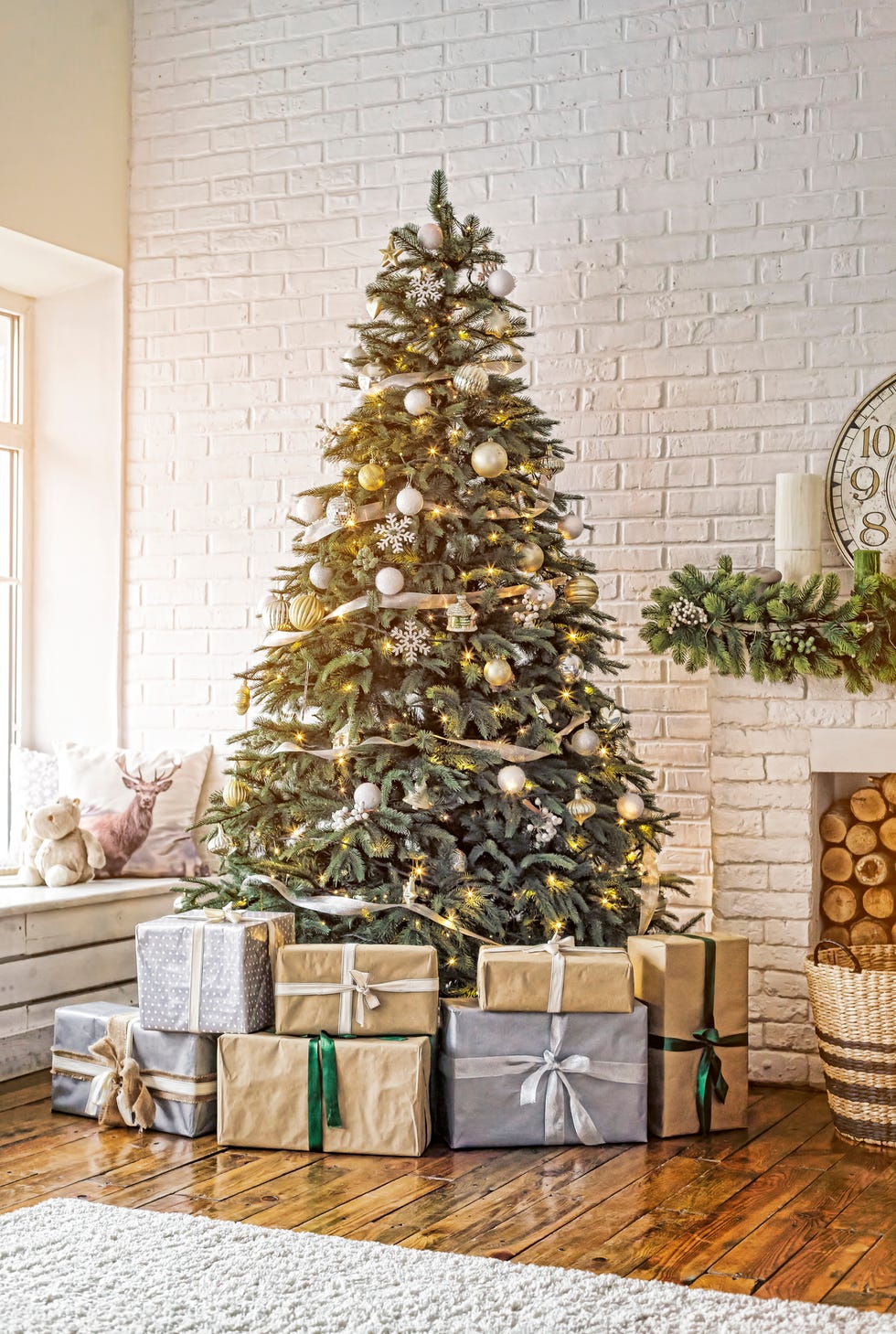 SYMMETRICAL BEAUTY
Symmetry is a go-to decorating trick for top designers. Make this design principle work for you this holiday season by dressing your windows up with a trio of an eye-catching wreath design.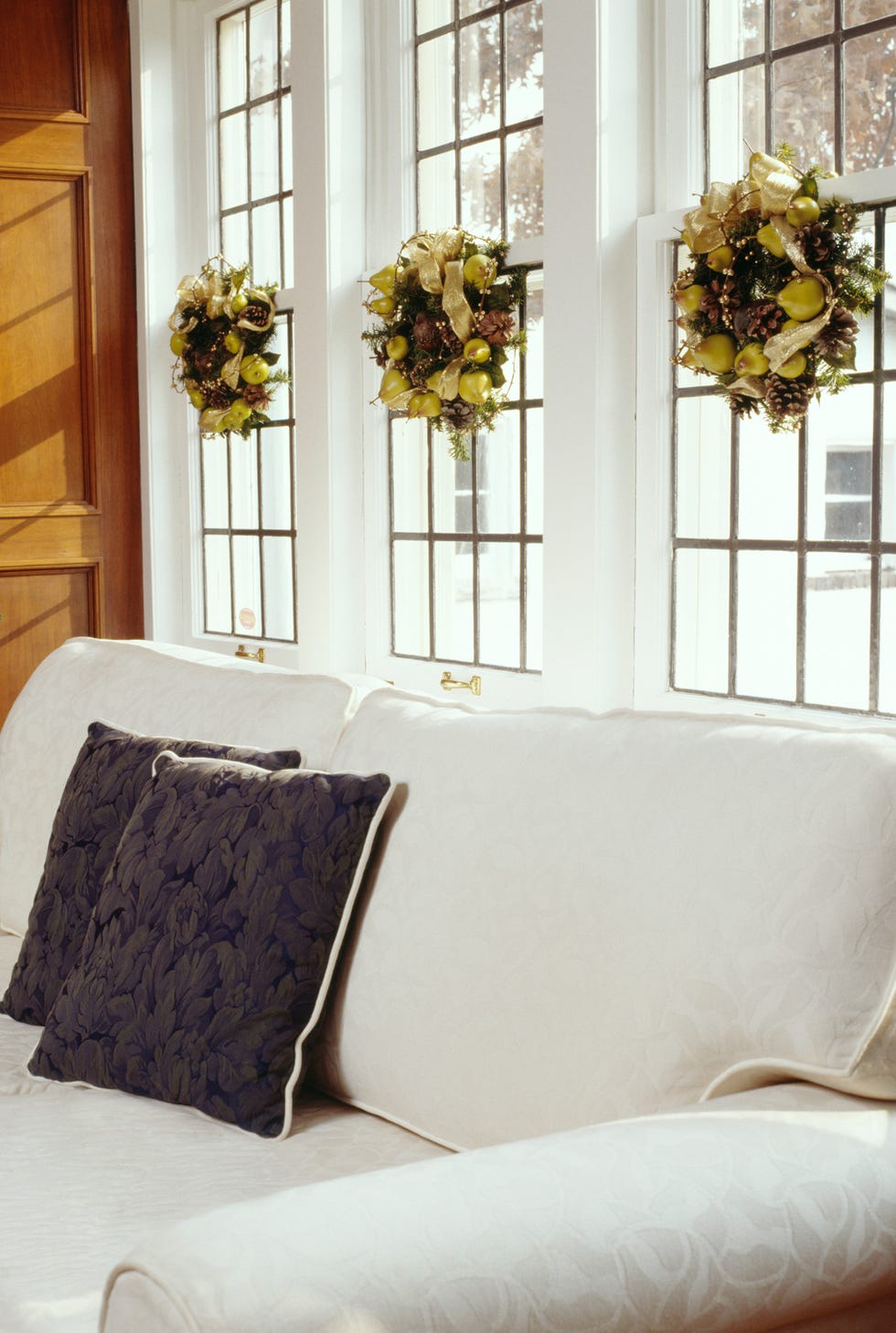 CROSS-SEASONAL
Whether you lack the weather for a white Christmas or simply love that summer look, there are ways to achieve a sunshine-inspired room that is also festive. The grassy green wreaths, bare garland, and white candle holders in this room are Christmas-appropriate with summery undertones.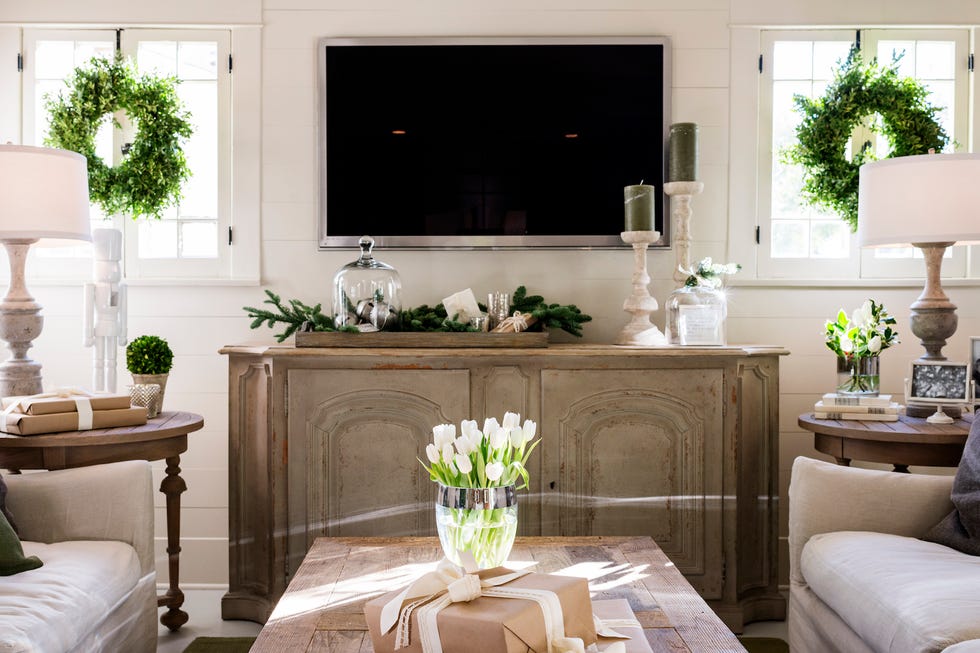 ROMANTIC WITH RED
This living room features sultry red accents that embrace a holiday palette while exuding a romantic vibe. This holiday, try a Christmas color scheme with non-traditional decor, like warm throw pillows and red roses.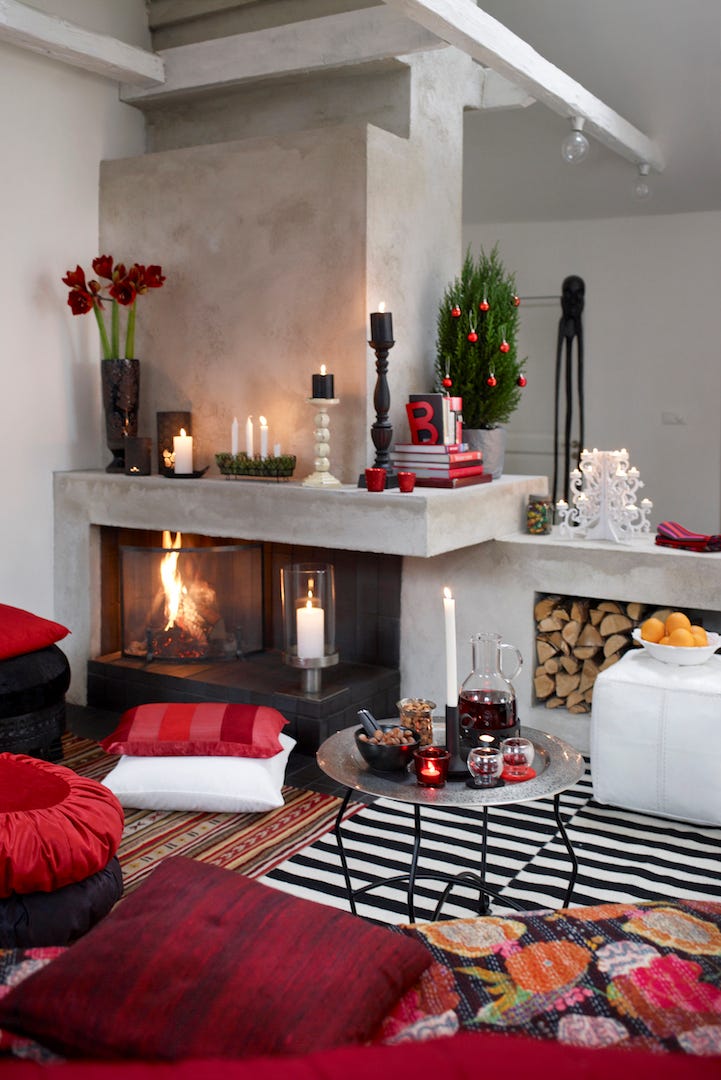 THE SMALL-SPACE SOLUTION
If you're big on holiday decorating, but short on square footage, a mini tree allows you to get festive without overwhelming your home.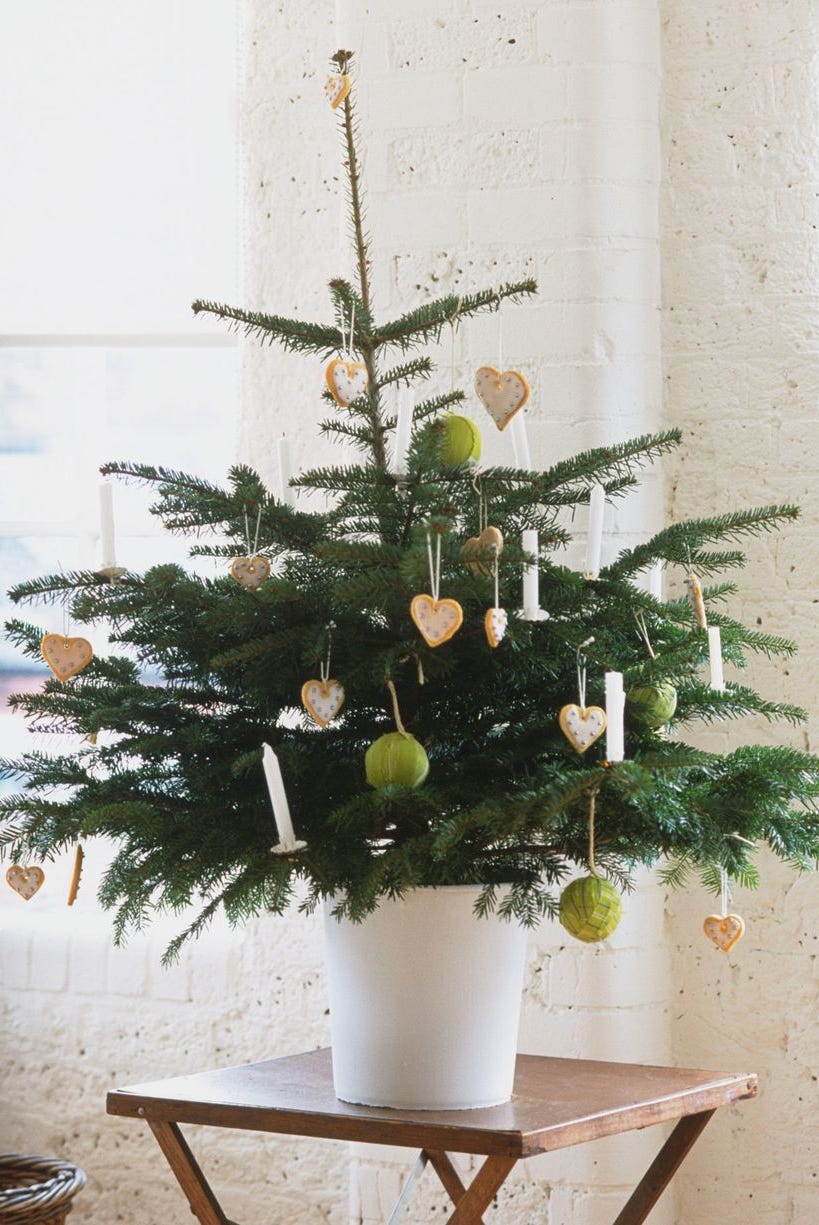 FESTIVE FURNITURE
The holidays are the perfect excuse to make use of vintage furniture that's been tucked away in your attic. An antique rocking chair reminds us of the nights we stayed up listening to Christmas stories, cozied up by the fire with a mug of hot cocoa.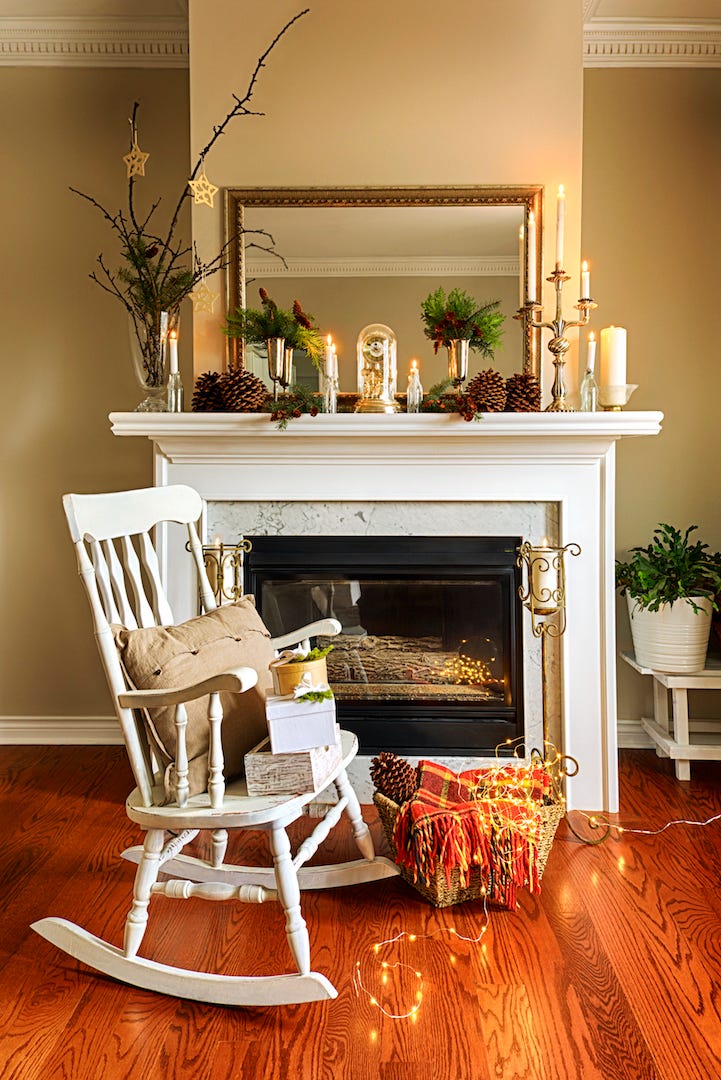 BOLD BERRIES
A perfect transition from fall to winter, these berry wreaths and garlands add a warm pop of color to a natural and elegant design.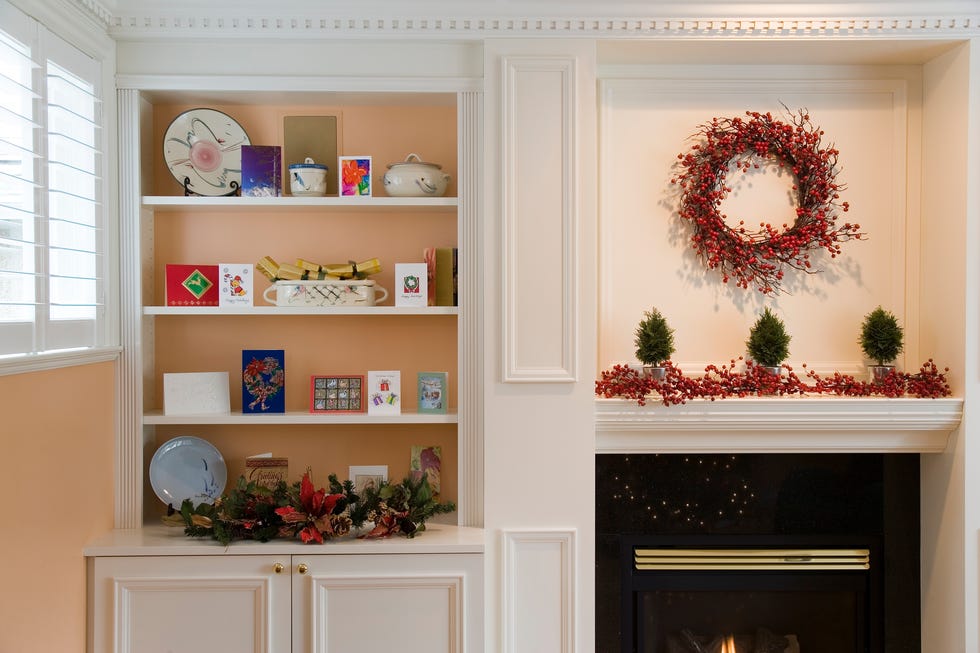 THE MINIMALIST
To maintain the simplicity of a minimalist home, opting for simple, geometric decor is a no-brainer. The white metal tree, graphic pillows, and triangular table accents are understatedly festive.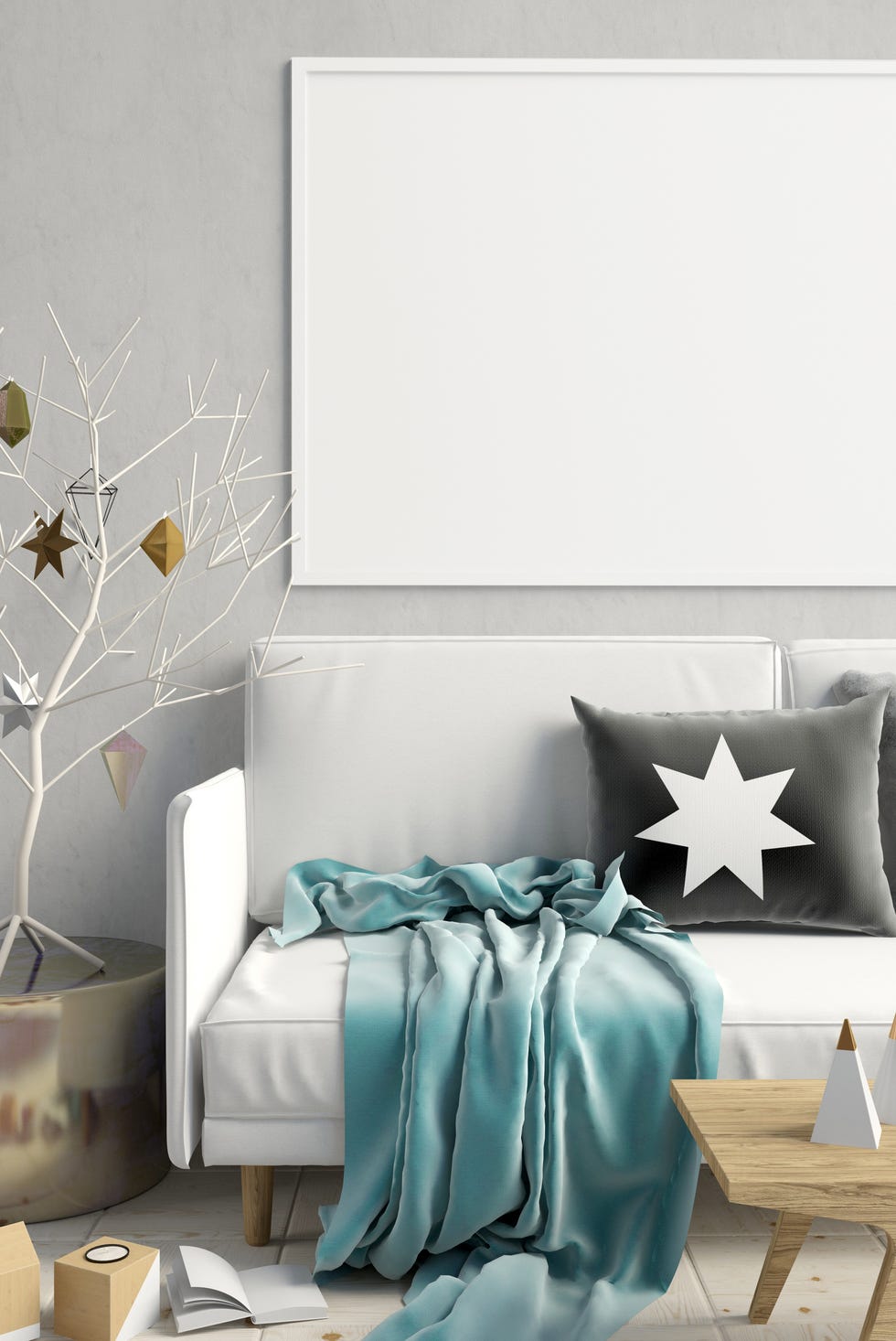 A FESTIVE LEDGE
Consolidate your living room Christmas decor, like on a shelf or mantel, for a look that is more subdued.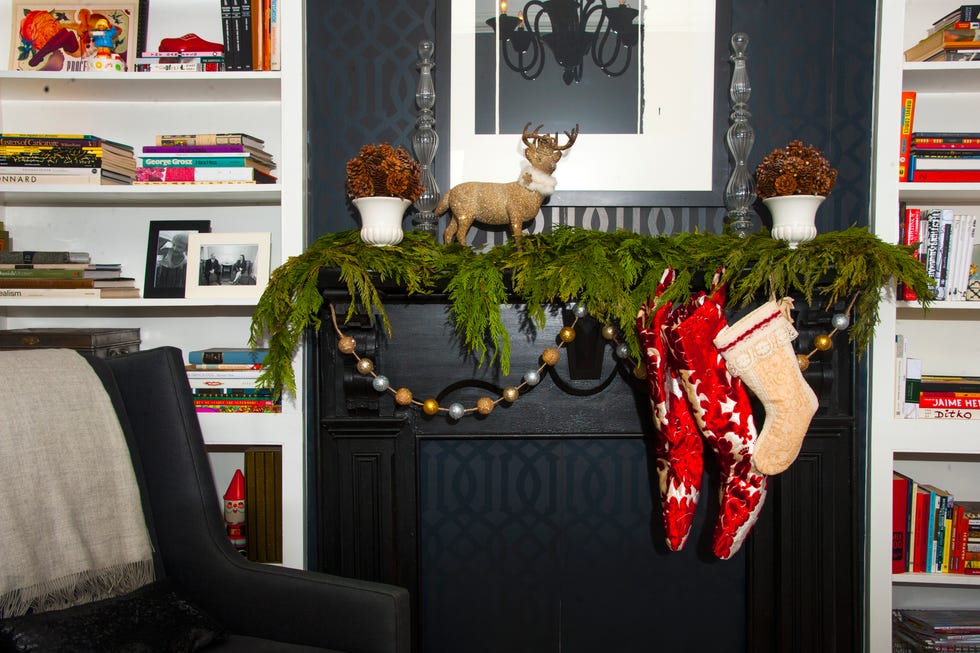 Source: ELLE DECOR
BLOG COMMENTS POWERED BY DISQUS